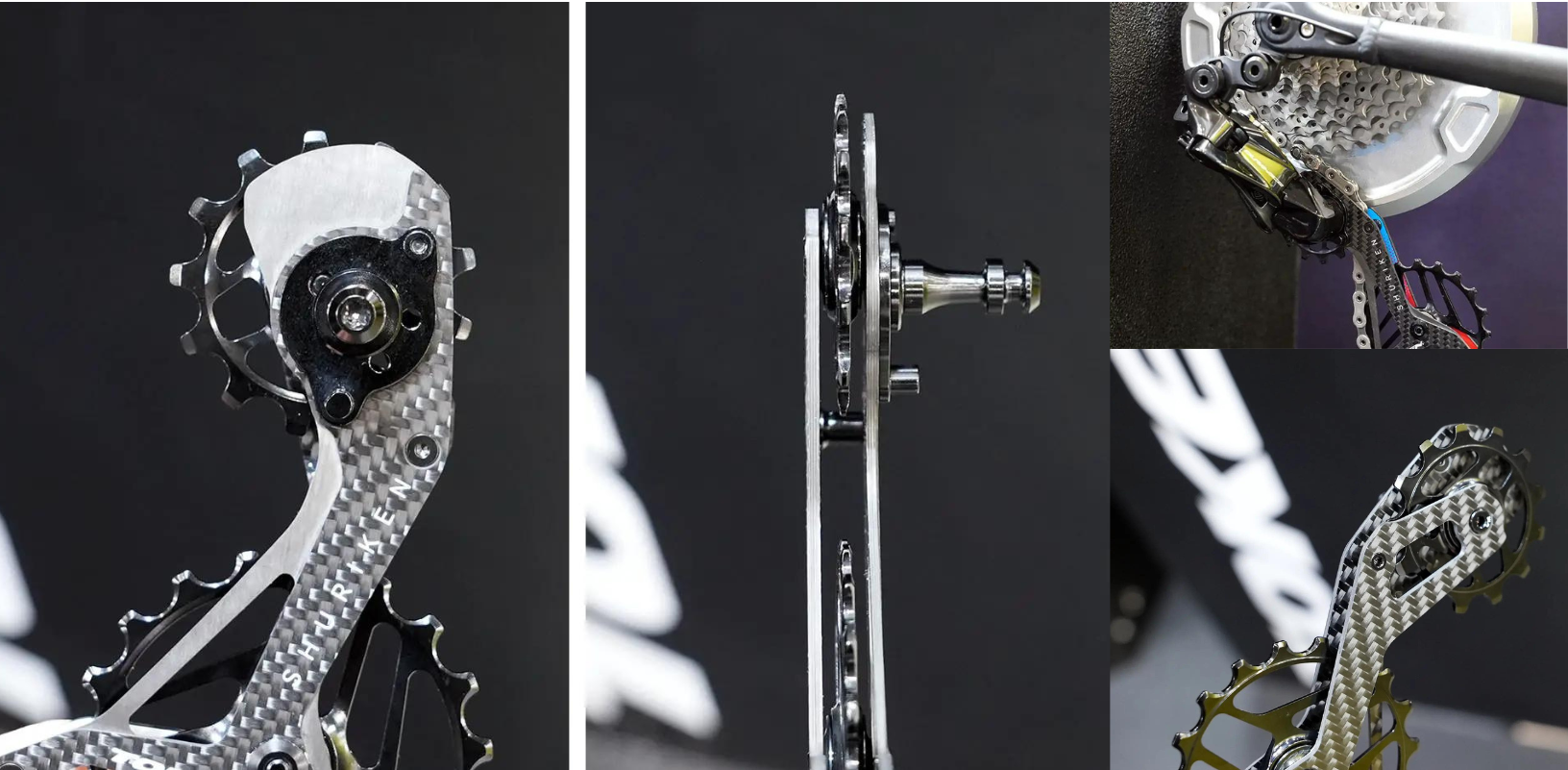 Passion | Innovation | Craftsmanship
Token keeps up with the latest in bike technology by developing a new style of Shurikens to accommodate the newest (and largest) road biking cassettes. Tyler Benedict with Bikerumor.com caught a glimpse before they are released.
How it works
"The new Token Shuriken for the latest Shimano Dura-Ace R9200 and Ultegra R8100 takes things a bit further by offsetting the upper pulley's position to optimize the chain's position relative to the cassette... It's subtle, maybe only 6-7 mm, but it's enough. Offset upper pulleys... help bring the pulley further down as you shift into bigger cogs, thereby allowing more room while letting modern derailleurs use a more stable horizontal articulation... With Shimano's top-end cassettes now coming in only two (historically) large 11-30 and 11-34 options, the road cassette has up to a 23-tooth gap to cover. Token says this new Shuriken's offset design keeps the chain closer to the cassette across the entire gear range while allowing them to run bigger pulleys for better system efficiency. Token's Shuriken uses a 13-tooth upper pulley and 19-tooth lower, both with ceramic bearings. By contrast, Shimano's stock 11-tooth pulleys seem puny."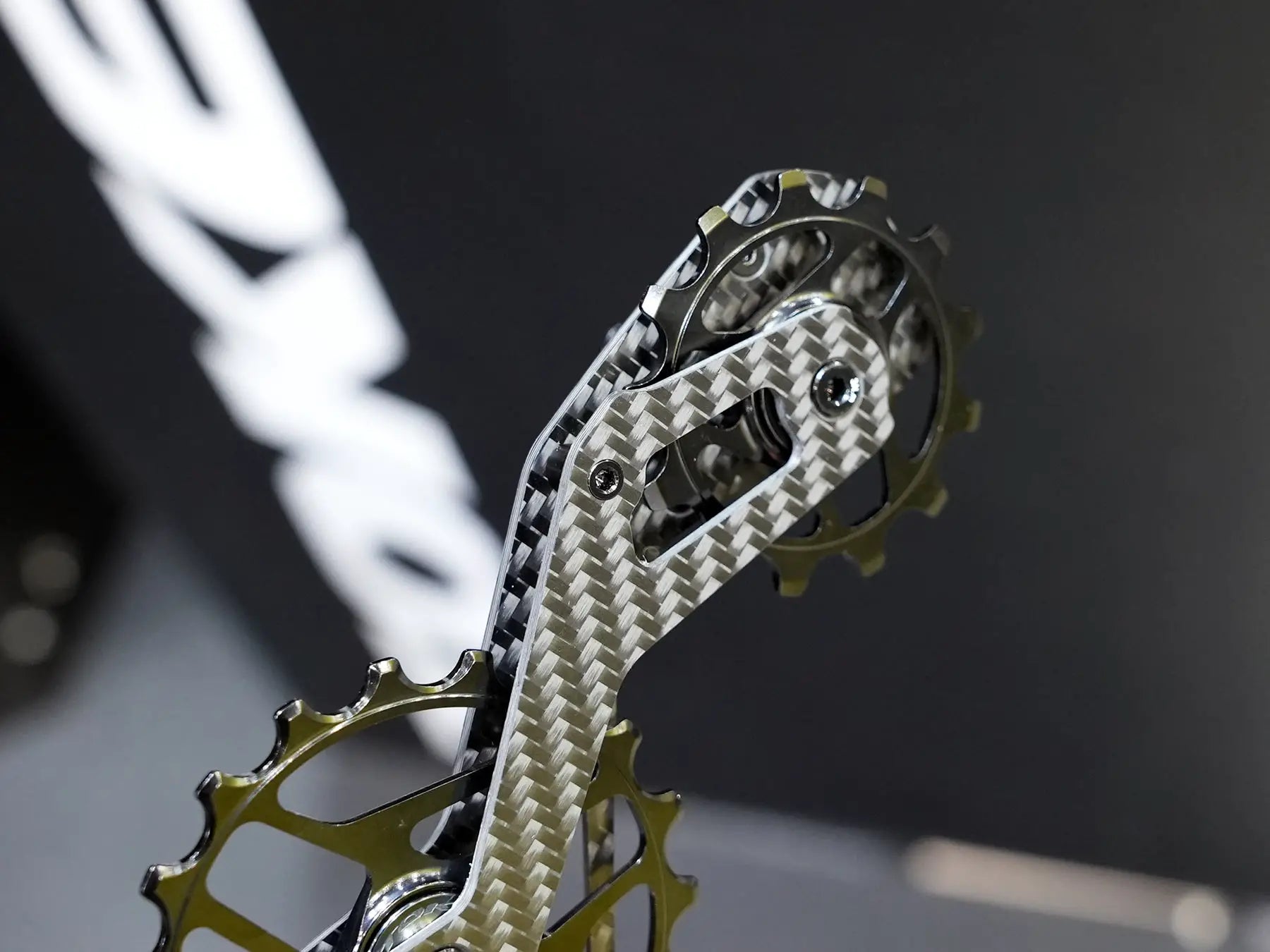 CRAFTSMANSHIP
"All the other features that make its OSPW system unique are here too, from the ultralight carbon fiber cage to the chamfered tooth profiles that make surprisingly little contact with the chain to reduce wear and noise."
Check the full article at Bikerumor.com and while you wait for the new Shuriken set, why not browse the current collection?